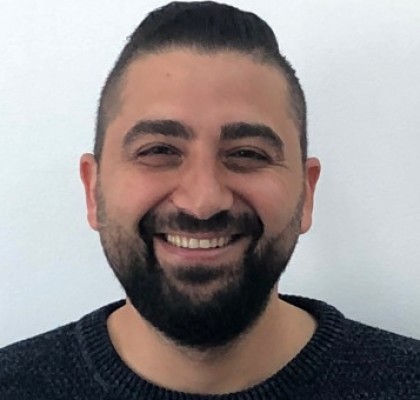 Assoc. Prof. Dr. Süleyman AŞIR
Vice Dean
Deputy Chairman of Materials Science and Nanotechnology Engineering
Coordinator of General Chemistry
He was born on September 3, 1980 in Famagusta, Cyprus. After completing his secondary education in Gazimagusa Turkish Maarif College he recieved his Bachelor of Science degree in Chemistry from Hacettepe University. Later on, he obtained his MSc. in Biochemistry from Hacettepe University Chemistry Department and PhD in Organic Chemistry from Eastern Mediterranean University Chemistry Department.
Supported by the grant from European Commission for the academic year 2010–2011 he worked in University of Modena and Reggio Emilia in Italy as a post-doctoral researcher. Between the years 2013 and 2015 he worked in Middle East Technical University Northern Cyprus Campus Chemistry Program as the laboratory coordinator. He has been working at the Near East University since 2015. In 2016 he became deputy chairman of Materials Science and Nanotechnology Engineering Department.
His main research interests include organic synthesis, photochemistry, funtional dyes, dye sensitized solar cells, biopolymers, molecularly imprinted polymers and affinity chromatography.