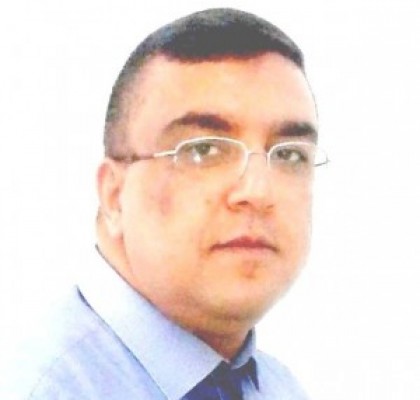 Lecturer Ramiz Musallam SALAMA
Lecturer at the Department of Computer Engineering
Distance Education Exam Coordinator of the Faculty of Engineering
Lecturer Ramiz M. Salama received his BSc from Near East University (NEU) Department of Computer Engineering in 2002, he continue in the same department, in 2005 he started his MSc in Computer Engineering Deparment, Now days he prepar his self to complete his Phd.
Lecturer Ramiz Salama started his work in Computer Engineeing Deparment , lecturer, supervision of graduation projects, supervision of Summer Training and exams cordinotor, since 2009.
At [2005 -2009] Ramiz Salama was working at Innovation and Information Technologies Center for Computer Network & Hardware in Near East University.
In [2003 -2005] Ramiz Salama was asisstant in Engineering Faculty, Department of Computer Engineering.
Ramiz Salama is lecturer at the Engineering Faculty – Computer Engineering Derparment, teach courses of: Computer Networking & Data Communication, Mobile Computing, Cyber Security, Introduction to Computer Programming, Computer Engineering Orientation, Computer Hardware. His research and interesting areas are related to Computer Networking, Learning Management Systems, Mobile Applications Development, Cyber Security.
Research Interests:
Computer Networking
Cyber Security.
Computer Software
E-learning, Distance Education