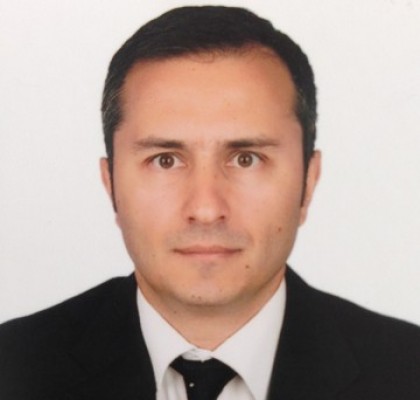 Yrd. Doç. Dr. Serhat CANBOLAT
Petrol ve Doğal Gaz Mühendisliği Öğretim Üyesi
Yrd. Doç. Dr. Serhat CANBOLAT
Petrol ve Doğal Gaz Mühendisliği Öğretim Üyesi
serhat.canbolat@neu.edu.tr
3177
Serhat Canbolat was born in October 8, 1973 in Ankara. Graduated fromMiddle East Technical UniversityPetroleum and Natural Gas Engineering Departmentas an Honor Student in1997. He got his Masters Degree from both Middle East Technical University Ankara/Turkey andUniversity of Alberta Edmonton/Canada in 2001 and 2005. And he is going to has his PhD at the end of 2017 from Middle East Technical University.
He joined Near East University, Petroleum and Natural Gas Engineering Department in September 29, 2016 as an instructor.
He has 3 journal articles, 9 conference papers and 2 project reports related to his studies.
His research interest area is mainly on Reservoir Evaluation, Production Optimization, Enhanced Oil Recovery and Improved Oil Recovery Applications such as Surfactant Flooding, Steam Injection with Non Condensable Gases, CO2 Injection, CO2 Sequestration, Water Shut-Off Polymer Gel Injection Application bothexperimentally and by using computer simulation.
Before joining Near East University, he worked several companies both govermental and private. He started working with NV Turkse Perenco, then he joined Turkish PetroleumCompany as an Petroleum Engineer (Well Completion). Thenhe completed his Master of Science study in METU Petroleum and Natural Gas Engineering Department ve and University of Alberta(Canada).
Between 2005-2016, he has worked in international and private oil companies in Turkey starting with Aladdin Middle East Ltd.,&Güney Yıldızı Petrol Şti. (Turkish Production, Reservoir Engineer,) PSG SA. (Azerbaijan, Service Manager), TWY Turkey Ltd. (Norvegian, Reservoir Manager)respectively.